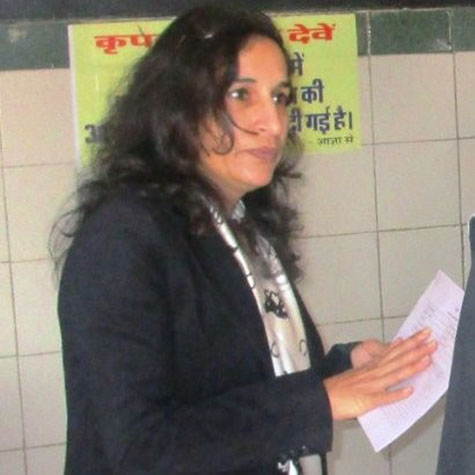 Director Monitoring & Evaluation
She has led program designing, implementation, monitoring and evaluation, and advocacy on thematic areas such as RMNCH+A, Sexual and Reproductive Health Rights (SRHR) and Life Skills Education, Maternal Health, Quality of Maternal Health Care, Sanitation, Local Governance, Access to Justice, Enterprise Development/ livelihoods, career/ employability skills and gender and empowerment. In a career spanning over 25 years she has worked with Donor organisations such as UNFPA, UNAIDS, USAID, World Bank, Bill and Melinda Gates Foundation (BMGF), MacArthur Foundation, The David and Lucile Packard Foundation, Population Action International (PAI), and The Ford Foundation, government as well as 300 plus non-government institutions/organisations across India, Southern and Western Africa. She has also led the communication and stakeholder engagement which included – project teams, partner organisations, board members, government departments in states, national ministries, donors and communities.
She has led over 40 evaluations – RCTs, Quasi-Experimental design, non-experimental design, longitudinal study design, impact evaluation, process evaluation, feasibility studies, needs assessments, etc. Manju is also a published author of research papers in international journals.